Internet offers a huge opportunity to access the most basic knowledge available on Earth. However, it also provides access to the youngest some extremely shocking images of violence. Add to that the problems of p*rnography and the risk of manipulation by unscrupulous adults acting through the Internet to achieve their ends, and you have a time bomb instead of a computer!
Fortunately for parents, add-ons are available on Internet browsers. Here is a list of the are 4 best parental control add-ons for Firefox:
FoxFilter is a free Firefox add-on that allows you to block inappropriate web content. It allows you to block an entire website or specific content on the basis of a list of custom keywords. These keywords are words that relate to the content (images, videos, etc.). FoxFilter comes with security features and password protection settings to prevent security fraud.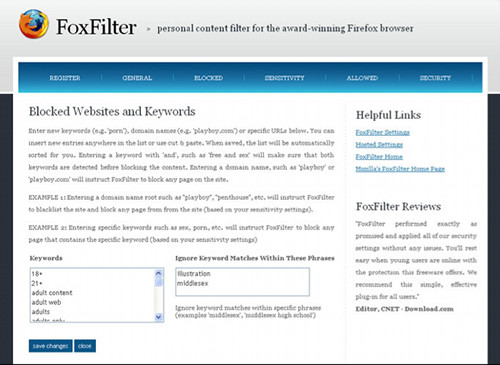 MetaSurf is a powerful parental controls for Firefox. It focuses mainly on websites with sexually explicit content. It also warns you before entering a site showing a message such as "adult entertainment". It also helps prevent children from accessing pornographic content on social networking sites like Facebook. Finally, MetaSurf provides a feature that allows adults to open blocked websites by simply entering a password.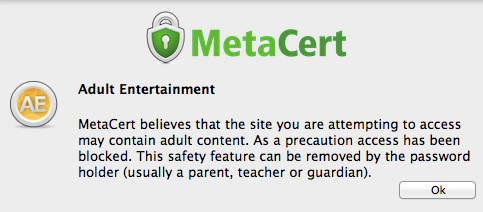 ProCon Latte Content Filter blocks access to Web pages that contain inappropriate web content. It contains a black list that includes predefined lists of blocked sites and keywords. You can add custom keywords to these lists to block specific Web pages.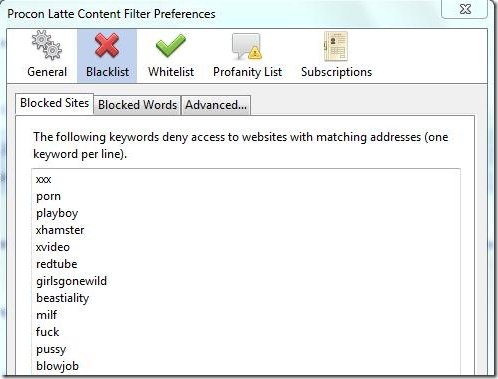 Blocksi is a Firefox add-on that allows you to easily implement parental controls from your browser. Blocksi supports 79 categories, 76 million websites and 20 billion web pages! You can quickly set the options eliminate sites with questionable content (p*rnography, drugs, weapons, belief, tobacco, gambling, etc.).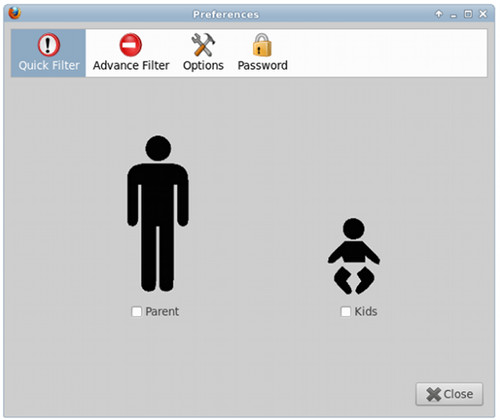 Related Posts via Taxonomies